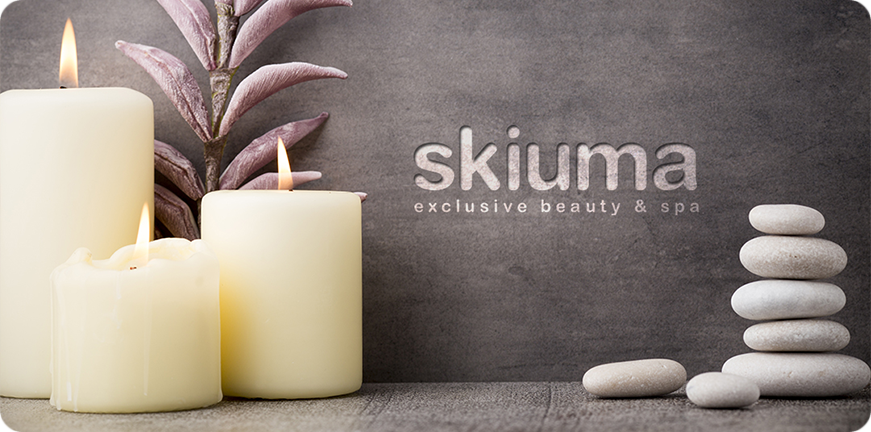 Skiuma is the Wellness Centre & Spa Club adjacent to our hotel with a surface area of more than 1,400 sqm housing areas dedicated to utter relaxation and luxury beauty treatments. The Club also offers a summer swimming pool and professional fitness gym.
Skiuma Wellness Center & Spa Club entrance is subject to charges.
Fitness: the area dedicated to physical activities covers more than 1,000 sqm which, aside from the two rooms for lessons, has cardio-fitness equipment and weights, posture and stretching areas.
Opening/Closing times
Monday-Friday 7:30am/10pm - Saturday 7:30am/5pm - Sunday 8:30am/5pm
Spa: 400 sqm dedicated to the complete wellness of the guest. The water-based treatments, as well as the chromotherapy, aromatherapy and music-therapy sessions, are all done by professionals.
Opening/Closing times
Monday-Friday 9:30am/9:pm - Saturday 9:30am/5pm - Sunday 10:30am/5pm
Swimming pool: Outdoor swimming pool (bathing is allowed only with lifeguard from 10th of June until 31st of August from 10am to 7pm) the lovely mosaic pool is surrounded by some 2,000 sqm of green with palm trees, sun beds and umbrellas.
Solarium: Latest model Ergoline sun booths, beds and face lamps which allow you to analyse your skin type and personalise the tanning session... Beauty and wellness.
Skiuma strives to be a point of reference for proper care of the skin, a vital organ for our both our physiological and psychological wellness.
The free pool entry is reserved exclusively to our individual customers that are staying at the hotel, The pool free entry is not provided for Group of people or participant at Convention who do not lodge at the hotel.
Gallery